With 4 big vinyl releases in the last 2 years, and having played parties in Italy, Poland, Morocco, California, Switzerland, France, Hungary, Malta, The International Dub Gathering and the Dub Camp, Habesha is hitting the dub scene with full force!!! Growing up in a small village in Southern Italy with traditional country values started Habesha off in life with strong principles. Her classical piano training was a challenge at the time, but now expresses in a new frequency.
As a young adult spending years in the good vibes of Italy's underground Bass Music party scene she eventually found Dub Reggae and naturally Rastafari… Moving to the UK to find a new path in life she got deeper into the music and faith as she learned the English language.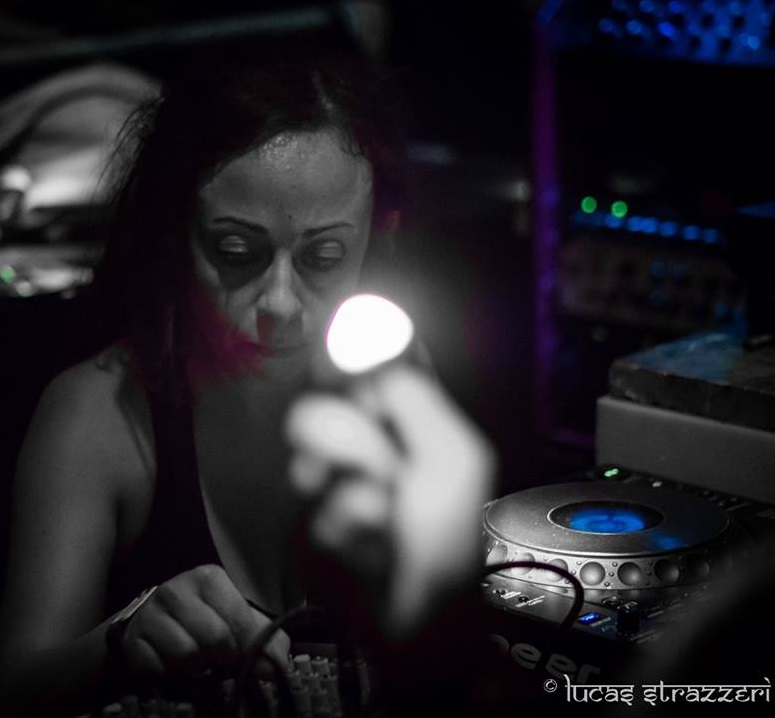 Habesha's first official vinyl release came in 2015 on german label JahSoulJah Records with tunes like "I Am An Ethiopian", by Joseph Lalibela (UK) and "Hold Pon Rasta Faith", by Fitta Warri (JA). In 2016 Italian Roots Cooperation label released "What Dem Done" featuring Vale B, and Ben Alpha's Steppas Records put out "Jah Voice" featuring Italo-Senegalese rising star Sista Awa. Sista Habesha's record label is now ready with many releases featuring vocalists like Arkaingelle, Afrikan Simba, Ras Biblical, Prince David, Joshua Hales, Jules I, Luv Fyah, Ras Amlak and more. Likewise she is available for sound system and DJ set bookings. With a sweetness and musicality often not heard in Dub music, when combined with her raw militant drums and driving basslines her productions have a powerful impact. Representing for female musicians everywhere Habesha aims to inspire a new generation of empowered feminine creativity in yet another male dominated industry… Through hard work, good principles, and powerful yet beautiful music Habesha's special expression of reggae music is sure to touch the soul and inspire positivity and progression… LISTEN UP!!!